When Shalee was pregnant with Goldie and she was always on the lookout for cute bracelets to match her outfits but noticed the cheap ones looked cheap and the expensive ones she would just grow out of and couldn't bring herself to spend the money. She knew something had to change, and just like that Goldie Girl was born (the business and the baby)!
Shae and Jess worked as coworkers for years and quickly became best friends. While getting Goldie Girl Bracelets started, Shae would ask Jess to do some graphic design and see what she thought of certain things. Finally after a month she asked if Jess would want to partner with her and the Goldie Girl dream team began!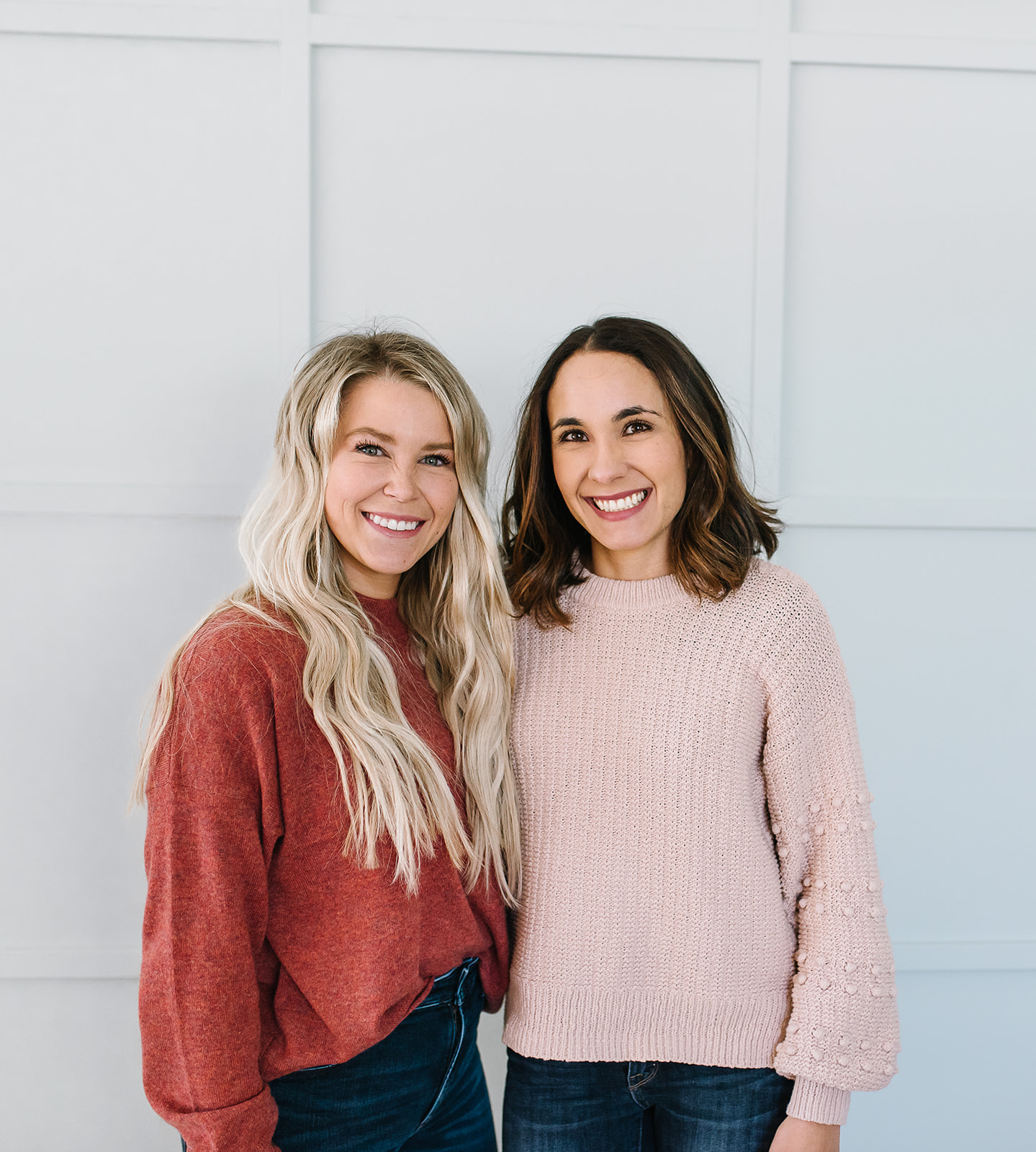 Shae is the brilliant hands behind each and every bracelet we get the honor of sending you! Jess is the talent behind our social media, graphic design, website, etc.  Outside of that, we both have hands in everything with Goldie Girl! Every bead is picked out and every decision is made by both of us, when answering emails it could be either of us, you may even get both of us at the same time… ha! We always joke that we share the same brain waves.
Shae is a full time mama of Maverick that is almost 3 and Miss Goldie that is 1 1/2. Lover of spending quality time with family and friends and a good shopping trip. She majored in Sales and minored in Marketing at Weber State University. Family is her everything and being able to stay at home with my kids is such a blessing. Her cute husband Jaden is very supportive, and when starting this business, his only rule was if it's not fun or becomes too stressful then we have to take a break. And believe us, we take this rule seriously! When we need a little R & R, we make sure we get it!
Jess works full time as an office manager, and business/marketing consultant. Lover of Jesus and coffee. She majored in 3 areas at the University of Utah with degrees in Consumer and Community Policy, Human Development and Religious studies… mouthful I know! No babies for Jess yet, just an aunty to so many, that she loves more than anything, including 200 little ones in Swaziland, Africa that she is blessed to visit every year.
We are so blessed to make these bracelets for you and your littles! This shop learns and grows more and more everyday thanks to each of you. Thank you for your continued loyalty and trusting us with providing you with the perfect little bracelets!